Cathy Durso is an artist currently based in Springfield, Massachusetts. Her paintings, drawings, and artist's books have been exhibited throughout the US. She is a 2020 recipient of an Artist Initiative Grant from the Minnesota State Arts Board, and a 2018 recipient of the Next Step Fund Grant from the Metropolitan Regional Arts Council (MRAC)/McKnight Foundation. Her artist's books are represented by Vamp & Tramp Booksellers and can be found in the collection of the libraries at University of California Los Angeles, Indiana University Bloomington, and Florida State University, among others.
Cathy grew up in northwestern Connecticut, received her BFA from the Art Institute of Boston, and a Master's degree in Library Science with a concentration in Archives Management from Simmons College. Cathy lived in the Boston area for several years and moved to Minneapolis, MN, in 2015, and then moved to Springfield, MA, in 2020, after becoming a mother.
Cathy's work reflects her interest in spending time in nature and her lifelong fascination with natural history museums. She collects things both tangible and intangible that she finds outside – sights, smells, feelings, rocks, pine cones, leaves – and everything that she collects ends up informing her work in some way. Her work functions as an outlet to document, catalog, and share these everyday phenomena.
cathyadurso(at)gmail(dot)com
Instagram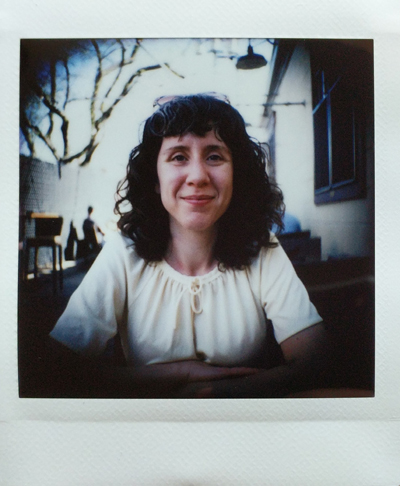 Representation
Artist's books represented by Vamp & Tramp Booksellers, Birmingham, AL
Education
2010
MLS, Archives Management Concentration, Simmons College, Boston, MA
2008
BFA cum laude, with Art History Minor, Art Institute of Boston at Lesley University, Boston, MA
Awards and commissions
2020
Artist Initiative Grant, Minnesota State Arts Board
2019
Minneapolis Art Lending Library, Minneapolis, MN
Utility Box Wrap Public Art Project, Eden Prairie, MN
2018
Next Step Fund Grant, Metropolitan Regional Arts Council (MRAC)/McKnight Foundation
Eagan Community Supported Art, Eagan, MN
Solo and two-person exhibitions
2020
Solo exhibition at Waseca Art Center, Waseca, MN
2018
Healing Arts – Featured Artist (solo), Hudson Hospital and Clinic, curated by Phipps Center for the Arts, Hudson, WI
Unnamed | Undefined (two-person), Banfill-Locke Center for the Arts, Fridley, MN
Featured Artist (two-person), Hennepin County Health Services Building, Minneapolis, MN
Healing Arts – Featured Artist (solo), Westfields Hospital and Clinic, curated by Phipps Center for the Arts, New Richmond, WI
2017
Satellite (solo), MacRostie Art Center, Grand Rapids, MN
Orbital Resonance (solo), AIM Gallery, Minneapolis, MN
2013
Menagerie (solo), Thomas Crane Public Library, Quincy, MA
Selected group exhibitions
2023
Bound/Unbound: Artists' Books from the Special Collections, Pierre Bottineau Library, Minneapolis, MN
2022
Motherhood, Gateway City Arts Small Works Gallery, Holyoke, MA
Here + Now (juror: Francine Weiss), Gallery 263, Cambridge, MA
2021
Holiday Small Works Sale, Cambridge Art Association, Cambridge, MA
Is This A Book?!, Minneapolis Central Library, Minneapolis, MN (traveled to Walker Library, Minneapolis, MN)
Pigments Revealed Symposium Exhibition, wildpigmentproject.org
2019
Small Works, Red Wing Depot Gallery, Red Wing, MN
New Editions, Minnesota Center for Book Arts, Minneapolis, MN
Biennial Juried Exhibition, Great River Arts, Little Falls, MN
To The Moon And Back, Hudson Hospital and Clinic, curated by Phipps Center for the Arts, Hudson, WI
Color Me, Opening Night Gallery, Minneapolis, MN
2018
Small Works, Red Wing Depot Gallery, Red Wing, MN
Mill City Art Show, Public Functionary, Minneapolis, MN
2017
Small Paintings (juror: Sally Johnson), Red Wing Depot Gallery, Red Wing, MN
Roots and Wings (juror: Eric William Carroll), Silverwood Park Gallery, Saint Anthony, MN
Abstract, Minnetonka Center for the Arts, Minnetonka, MN
La Mese delle Donne, Rochester Art Center, Rochester, MN
From Farm to Table, Red Wing Depot Gallery, Red Wing, MN
Summer Arts Discovery, Landmark Center, St. Paul, MN
2016
National Parks – Personal Narratives, Phipps Center for the Arts, Hudson, WI
Systems in Nature, Wargo Nature Center, Lino Lakes, MN
2015
Breaking Ground, Lunder Center for the Arts, Cambridge, MA
2014
Bibliophilia, Nave Gallery Annex, Somerville, MA
2013
Wings, Tails & Scales, The Greater Columbus Convention Center, in conjunction with the Midwest Veterinary Conference, Columbus, OH
2012
The Hundreds Show, Lincoln Arts Project, Waltham, MA
100 Prints Celebrating 100 Years, State Transportation Building, Boston, MA
30 Under 30, Arsenal Center for the Arts, Watertown, MA
Arte Natura, Limner Gallery, Hudson, NY
2011
Animals & Botanicals, Lincoln Arts Project, Waltham, MA
Critters, University of New England Art Gallery, Portland, ME
Black & White, Lincoln Arts Project, Waltham, MA
Small Works Show, Arsenal Center for the Arts, Watertown, MA
2010
Small Works Show, Raandesk Gallery, New York, NY
Unhinged, Gallery 263, Cambridge, MA
Teeny Tiny Art Show #7, Three Graces Gallery, Portsmouth, NH
Little Critters, Nave Gallery, Somerville, MA
2009
Teeny Tiny Art Show #5 and Teeny Tiny Art Vendor, Three Graces Gallery, Portsmouth, NH
Junko Revival, hosted by Glovebox, Rescue, Allston, MA
2008
Senior Exhibition, Art Institute of Boston Main Gallery, Boston, MA
Archives of the Unnatural: BFA Exhibition (three-person), Art Institute of Boston Gallery at University Hall, Cambridge, MA
Public Collections
Bainbridge Island Museum of Art, Bainbridge Island, WA
Baylor University Libraries, Waco, TX
Boston Public Library, Boston, MA
Florida State University, Strozier Library, Special Collections, Tallahassee, FL
Hennepin County Public Library, Minneapolis, MN
Indiana University Bloomington, Wells Library, Art & Architecture Collections, Bloomington, IN
Minnesota Historical Society, St. Paul, MN
Scripps College, Denison Library, Special Collections, Claremont, CA
Smith College, Neilson Library, Special Collections, Northampton, MA
University of California Los Angeles, Biomedical Library, Special Collections, Los Angeles, CA
University of Miami, Otto Richter Library, Special Collections, Judaica Studies, Miami, FL
University of Michigan, Art, Architecture, and Engineering Library, Special Collections, Ann Arbor, MI
Professional workshops
2019
Seed to Pigment: A Local Indigo Experience, Vibrant Valley Farm, Portland, OR
Foraging for Earth Pigments, Wildcraft Studio School, Portland, OR
Art from the Landscape – Wildcrafted Pens, Inks, Pigments, Paints, and Crayons, Bowie, MD
2018
Pigment Foraging, Early Futures, Oakland, CA
Natural Paintmaking, Wildcraft Studio School, Portland, OR
Making It Public Workshop, Forecast Public Art, Bloomington, MN
Selected Publications
2014
Little Book of Bookmaking: Timeless Techniques and Fresh Ideas for Beautiful Handmade Books, written by Charlotte Rivers, published by Potter Craft
2013
Uppercase Magazine issue 16